What is CBD Oil?
Cannabidiol (CBD) is creating quite a buzz …..but without the high associated with its cousin tetrahydrocannabinol (THC). The use of CBD products is growing in popularity because of the tremendous success people are experiencing. In fact, in some cases people have been able to replace narcotics and other over the counter medications with the help of CBD BioCare's CBD. To learn more about CBD,
watch this video.
What makes CBD BioCare's CBD Oil a better choice?
• Full Spectrum CBD Oil with no THC, also known as Broad Spectrum
• Whole Plant / CO2 Supercritical Extraction
• Organically Grown in the USA
• Manufactured in the USA and bottled in an FDA food grade facility.
• 3rd party tested from plant to product.
• Company transparency
Where does CBD come from?
CBD is just one of more than one hundred phytocannabinoids found in cannabis. Our CBD comes from 100% medicinal hemp. We use the female Cannabis Sativa Plant. Cannabis with high levels of THC is marijuana and cannabis with low levels is hemp. For a clear understanding please watch our
Understanding CBD video
. At CBD BioCare we know it may be able to help people struggling with many common ailments and conditions such as pain, inflammation, stress, anxiety, seizures, tremors and so much more. That is why we make it our mission to tell people that this amazing product exists and how it may help. Believe it or not, the federal government owns the patent on cannabidiol. This patent is not new, in fact it was applied for in 1999 and granted in 2003 to the US Department of Health and Human Services.
Our CBD products contain no THC
At CBD BioCare we have always referred to our oil as full spectrum because our products contain a full spectrum of cannabinoids without THC. However this same oil is often called broad spectrum in the marketplace. Our CBD oil comes in four concentrations and two flavors, original and peppermint. We have full size, 1 oz bottles (30ml) and Try It sizes as well. These 5ml Try It sizes offer a weeks supply to try before you buy more. Below are the milligrams we offer. We use hemp seed oil as our carrier oil. Hemp seed oil is high in omega fatty acids which helps with absorption.
‍
750mg / 30 mg CBD oil per serving
‍
1000mg / 40 mg CBD oil per serving
‍
1500mg / 60 mg CBD oil per serving
‍
3500mg / 140 mg CBD oil per serving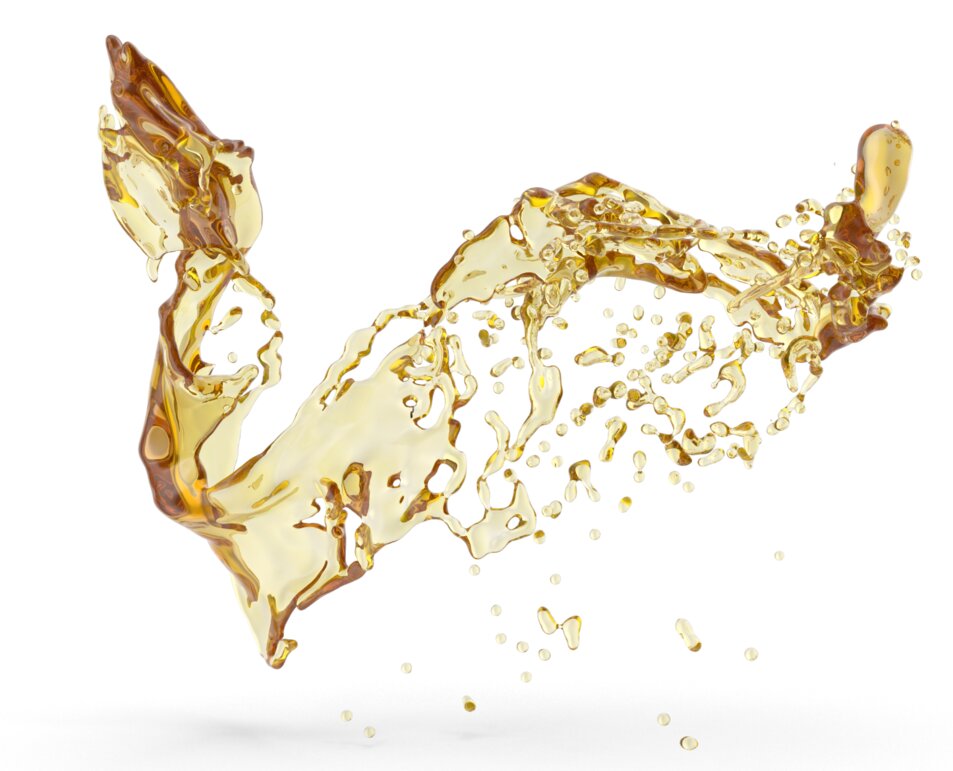 What about THC?
We remove the THC from our oil, legally hemp products can contain up to .3% THC. But even with the highest allowable amount, there is not enough THC to cause a high or register on most standard drug tests. That being said, we provide the certificates of analysis conducted by a 3rd party lab so that you can see what's in our products so that you can make your own determination. Just scan the QR code on your bottle and you can see the lab results. This way you know exactly what you are consuming or more importantly what you are not.

How do we remove THC?
Once oil from the whole plant is extracted, the small traces of THC in the oil are isolated and removed without harming the other very important cannabinoids and terpenes that naturally occur in our cannabis strain.

Can CBD get you high?
No, CBD is not produced to cause a high or any intoxicating side effects. In fact, CBD can actually lessen the high in someone that has taken too much THC found in marijuana. Scientifically, unlike THC, CBD and the rest of the cannabinoids do not cause a high because the molecules do not act on the same pathways within your body as THC. These pathways, called CB1 receptors, are highly concentrated in the brain and are responsible for the mind-altering effects of
THC. A 2011 review published in Current Drug Safety, concludes that CBD "does not interfere with several psychomotor and psychological functions." The authors add that several studies suggest that CBD is "well tolerated and safe" even at high doses.
Marijuana or Hemp?
Marijuana is the cannabis plant that contains high levels of THC, anywhere from 5-35%. When heated, this plant can cause the user to become "high". CBD, on the other hand, will never cause this effect. CBD can be extracted from either marijuana or hemp, however CBD extracted from marijuana is not legal in all states. CBD extracted from hemp is legal to be shipped to all 50 states and more than 40 countries around the world.
Full Spectrum, Broad Spectrum, and Isolate
You might think it doesn't matter much because they're all CBD. But sometimes it matters a great deal, it depends on why you are taking it. Read further to decide what will work for you. Let's start with some definitions, so we're all on the same page!
The two main ingredients in cannabis:
CBD = Cannabidiol, which is a cannabinoid, a naturally occurring compound found in cannabis plants (also known as hemp plants)
THC = Tetrahydrocannabinol is another cannabinoid. It is the psychoactive compound, the one that can make users 'high'.

CBD Options
Full Spectrum CBD = means all natural compounds are extracted from a high-CBD cannabis plant, including trace amounts of THC. Full spectrum in the marketplace can also refer to a THC product so read the label.
Broad Spectrum CBD = some cannabinoids remain, THC is removed.
CBD isolate = only CBD
What option is best for you?
Full Spectrum or Broad Spectrum CBD is ideal for people who are looking for the greatest medicinal benefit.
CBD Isolate is ideal for people who cannot take any THC.
Why is Full or Broad Spectrum the best choice?
Full or broad spectrum CBD oil includes the full spectrum of what this amazing plant has to offer. That includes cannabidiol (CBD) and other cannabinoids, but also terpenes, flavonoids, essential oils and trace amounts of THC, no more than the federally mandated maximum of 0.3 percent. This trace amount of THC and is not enough to cause an intoxicating effect, but it is enough to contribute to the synergy of the "entourage effect", as it's known.
The entourage effect is what scientists call the biological process by which many of the elements in the cannabis plant work together to enhance the effects of the other elements. Together, they give you a better result than they would on their own. For example, the presence of the THC is generally believed to make the CBD more effective.
Want to know a secret? Until 1992, nobody knew about one of the most amazing systems that your body uses to keep you well. In Biology 101, we learned that the amazing human body has many systems that keep you alive, healthy, and well. The circulatory system, the endocrine system, the digestive system, to name a few. But the one body system nobody knew about until 1992 was the endocannabinoid system (ECS). It was unknown even though it is quite essential. Your ECS sits at the center of a vast network of receptors distributed throughout your body. It sends health maintenance messages to two main types of receptors, CB1 and CB2. The CB1 receptors are mainly found in your brain and spinal cord, and they mostly interact with THC, the chemical that affects your mental state. That's how THC creates feelings of relaxation and euphoria ('high').
THC → CB1 receptors → euphoria
Now what about your CB2 receptors? CB2 receptors are mainly located in your immune system and they mostly interact with CBD. That's why CBD can have an impact on inflammation, sleep, immunity, and pain.
CBD → CB2 receptors → health effects
choosing a selection results in a full page refresh